Happy New Year!
Colossians 3:12-14 Therefore, as God's chosen people, holy and dearly loved, clothe yourselves with compassion, kindness, humility, gentleness and patience. Bear with each other and forgive one another if any of you has a grievance against someone. Forgive as the Lord forgave you. And over all these virtues put on love, which binds them all together in perfect unity.
We are having very cold weather here in North Bay! It is time for some warm clothes. I got some new warm duds for Christmas so I am all set. There is another type of frigidness in the world too. It is all over social media. Perhaps you have felt the coldness of unkind words and half truths that are tearing us apart. Well it is time for some spiritual clothes. The apostle Paul told us to put on compassion, kindness, humility, gentleness and patience. Wrap yourself up with forgiveness and love. This kind of clothing will never go out of style!
Pastor Wilbert Zavitz
Sunday Service
Service Sunday - Please preregister for Sunday service by Friday morning. Please wear a mask.
First Baptist Church Library - Online - Click on Image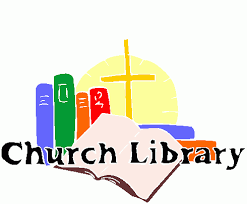 Note: There will be a short Service broadcast each Sunday on 103.5 KFM Radio at 11:00 AM so please listen there.

"Building Futures on Jesus"



WELCOME to First Baptist Church North Bay


I am greatly honoured to pastor this wonderful congregation that Worships God, Loves each other and Reaches out to the world with the love of Jesus. This is a Bible based church with Jesus Christ as the Head.

We are known affectionately as the "Church on the Rock" because of our elevated location on the Cambrian Shield on Cassells Street. It is an appropriate name because our foundation is on Jesus Christ the Rock.

Isaiah 26:4 Trust in the LORD forever, For in GOD the LORD, we have an everlasting Rock.

I preach the bible verse by verse so that we can discover together the whole counsel of God and become stronger followers of Jesus Christ.

I encourage you to read our Church Covenant.

It is a beautiful promise we have given to God and to each other. You are always welcome to come and worship with us!

Blessing, Pastor Wilbert